July 6, 2021 July 6, 2021 Paul Butcher https://plus.google.com/116893384630351018637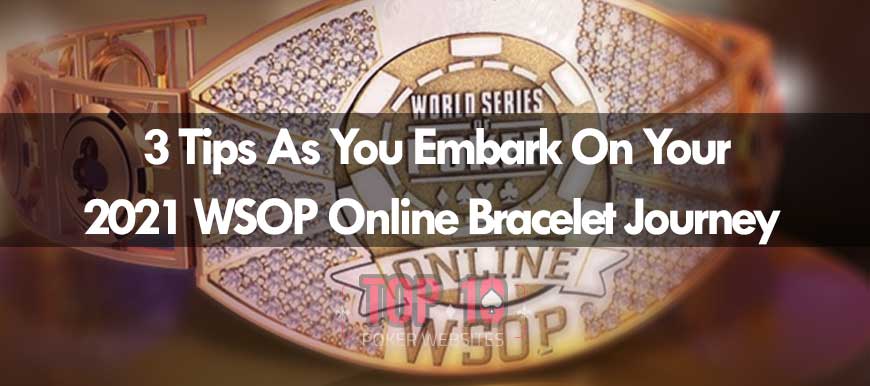 The domestic portion of the 2021 World Series of Poker (WSOP) Online Bracelet Series officially kicked off at WSOP.com on July 1. A total of 33 gold bracelets are up for grabs throughout the series which wraps up on August 1.
It's not everyday that players get the chance to win a WSOP gold bracelet from the comfort of their own homes.
Here's how you can make the best of this great opportunity:
1. Create a Plan
You can never go wrong with creating a plan before embarking on any endeavor, including playing in a major poker festival. Take note that there are dozens of online bracelet events to play throughout the series, but that doesn't mean you have to try your hand at every single one of them, especially if you are playing with limited bankroll.
You need to plan ahead as to what events you're going to play, and arrange your schedule accordingly so it does not conflict with your work commitments or other things that keep you busy. It's a good idea to choose quality over quantity if you're keen on winning a bracelet, so pick your game carefully.
2. Learn How Online Poker Works
If you are used to playing poker tournaments in a live room, remember that there are a few differences when they are played online. For instance, the games run faster as experienced online players usually avoid excessive tanking. A lot of them also adopt a more aggressive style, so expect more bluffing.
Another key difference between live and online poker is that bet sizes are smaller in online events than in those played at a land-based room. Min-raises are also usually made preflop. If all of this seems very new to you, we suggest you first try playing in some smaller online tournaments, prior to taking part in the WSOP Online festival, so you can get an idea of how online poker works.
3. Don't Forget To Have Fun
Always remember that more than anything else, you must enjoy the journey. Poker isn't all about the money; the most important thing is to have fun while playing. It's great to be able to win some cash, take home a bracelet and capture a title, but these aren't always guaranteed. So just enjoy the entire experience, because poker is supposed to be a fun game!